22/07/2021 LinCA celebrates county's care managers with a gift bag of tasty local treats
The Lincolnshire Care Association, NHS Lincolnshire Clinical Commissioning Group and Lincolnshire County Council are celebrating the county's hardworking care home managers with a special gift.
Along with a small team of volunteers from Country Court Care, Home from Home Care, Age UK Lincoln and South Lincolnshire and Forget Me Not Care, the organisations have delivered gift bags containing local food items to 288 registered managers across Lincolnshire.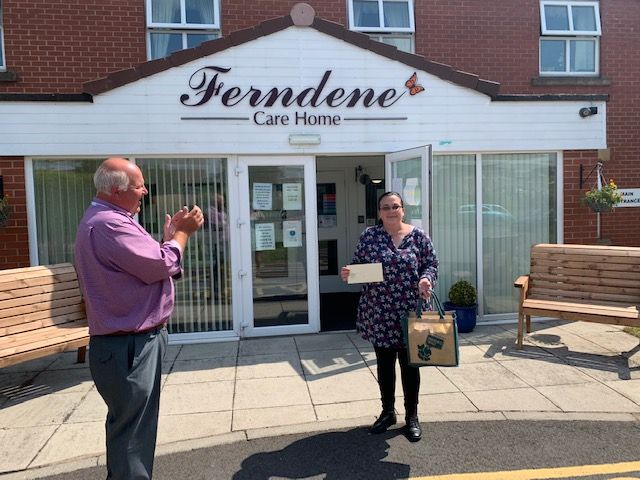 18 months ago, the worst health crisis in a century swept the globe and turned our world upside down as the COVID-19 battle began. Despite this, care home managers and their teams went above and beyond the call of duty, working on the frontline in the fight against this deadly virus.
Registered Managers and their staff have worked hard to keep their residents safe from this dangerous disease, while acting as a resident's family during the times their loved ones were unable to visit.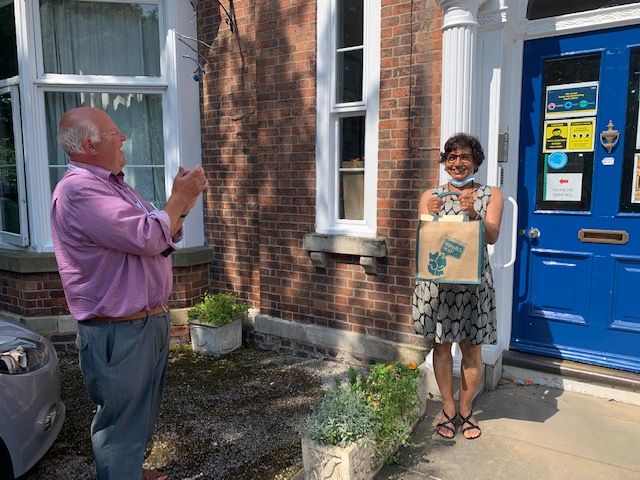 The crisis has shown that social care, and the dedicated leaders who bring the sector to life, are essential to a functioning society. As a result, colleagues from Lincolnshire County Council, NHS Lincolnshire Clinical Commissioning Group and Lincolnshire Care Association have joined together to organise this gift, to show their sincerest thanks and gratitude to care home managers throughout the pandemic, and to demonstrate their continued support as we begin to return to normality.
The volunteers shopped locally and filled the gift bags with tasty treats from businesses including Pipers Crisps, Hames, Hawkens Gingerbread, Belvoir Farms, The Lincoln Tea and Coffee Company, Jenny's Jams of Lincoln and Pocklington's Bakery and handed them out at care homes on the 20th and 21st July.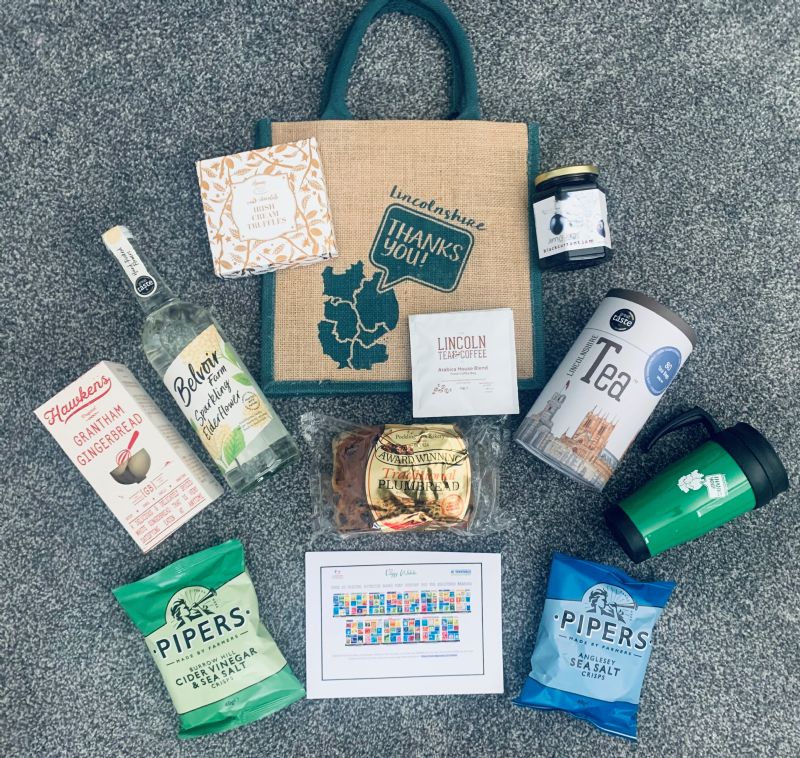 Melanie Weatherley MBE, Chair of the Lincolnshire Care Association, says: "Registered Managers and care workers have worked incredibly hard to keep older and vulnerable people safe and supported during the pandemic. Their commitment and compassion deserve to be celebrated, so we're proud to thank the teams with gift bags filled with local goodies.
As lockdown eases, we must remember that registered managers and their teams across the county will continue to go above and beyond to provide excellent care, and we will continue to support the teams through this ever-changing landscape."