Digital Social Care Records
High quality care relies on high quality information, such as information about an individual's likes, their care needs, and the care they have received. In social care, most of that information is locked away in paper-based systems. Only 40% of care providers use a digital social care record. This means that carers and clinicians don't have access to the information that they need at the time they need it. This places a significant administrative burden on them, taking away valuable time that could be spent delivering care.
The Lincolnshire ICS will support social care providers by
Guiding providers through the purchase of assured suppliers for Digital Social Care Records (DSCR), supporting the selection and implementation of the software and hardware. The ICS will match fund (up to 50%) the purchase and first year of use of the system.
Pilot sensor-based falls detection and prevention technology in residential and nursing care homes. The ICS will fund the technology costs of the pilot.
Pilot other technologies to support the delivery of social care, this may include communications tools, remote monitoring tools or software applications that help people to remain well and independent. The ICS will fund the technology costs of the pilot.
Applications are welcome from all Lincolnshire CQC registered social care providers.
Applications will be reviewed by a 'panel' who will consider bids from care providers monthly.
The panel membership would be made up of Lincolnshire Care Association (LinCA), Lincolnshire County Council and NHS organisations.
What do care providers need to do to access the funding?
A completed up-to-date Data Security and Protection Toolkit (DSPT),
The DSPT s an online self-assessment tool that allows health and social care organisations to provide assurance that they are undertaking good data security and that personal information is handled correctly.
Have an NHSmail or secure email account
CQC registered
Located within Lincolnshire
Find assured suppliers of digital social care records
Every supplier:
offers minimum features such as generating reports and seeing audit trails of changes to records
complies with national standards

and can help meet CQC regulations on good governance

has passed basic financial and security checks to give you added protection
Click here for more information on the Assured Solutions List
Assured Solutions List
A Digital Social Care Record (DSCR) allows the digital recording of care information and care received by an individual, within a social care setting, replacing traditional paper records. DSCRs are person-centred and enable information to be shared securely and in real-time with authorised individuals across the health and care sector.
The Digitising Social Care Records Programme is aiming for all CQC-registered adult social care providers to have access to a digital social care record that can interoperate with a local Shared Care Record by 2024. These records will play an important role in joining up care across social care and the NHS, freeing up time spent by care workers and managers on administrative tasks whilst equipping them with the information they need to deliver care. They are the platform on which other remote care tools can integrate and can enable the greater personalisation of care planning that focuses on the individual.
The assured supplier list enables quicker, easier, and more informed purchasing processes for social care providers and other organisations. It is managed by the NHS Transformation Directorate, who provide expert advice and guidance to social care providers. The assured supplier list was commissioned by the Department of Health and Social Care.
LinCA will verify that the needed criteria have been met.
We will then work with the provider and the assured supplier of the DSCR to complete the order form as per the dynamic purchasing system framework agreement.
For further information and funding support please contact Contact Alistair Soons at LinCA using the email helpdesk@linca.org.uk

To help choose a suitable assured supplier a decision tool can be used to select the right supplier, we advise that a minimum of two quotes are obtained to ensure this, we haves spoken to all the suppliers and further information and links to their websites and contact details can be found below.
CareLineLive's cloud-based all-in-one homecare management software improves efficiency, capacity and compliance in home care agencies by digitising workflows and automating processes such as rostering and payroll. Homecare agencies can save time and money, and carers spend less time on paperwork allowing them to spend more time delivering better care.
As well as being a DSCR/NHSX Assured Supplier CareLineLive has accreditations including NHS Data Security Protection (DSP) Toolkit, Cyber Essentials, ISO 9001 and 27001.
For further information please contact Marie Page on 07760 502595 or email mlp@carelinelive.com
Cura is a purpose-built cloud based system specifically designed for complex care settings. Cura enables person-centred care through highly configurable forms, monitoring assessments, care plans, in-depth incidents reports, activities, reminders, timeline and more in real-time.
Information is shared at the point-of-care through tablet and mobile apps, linked to a common database. Cura is especially valuable for complex care settings, including, but not limited to severe dementia, challenging behaviour, mental health, palliative care, long-term chronic illness, autism, and learning difficulties.
Cura has a powerful, yet sophisticated and easy to use graphical management tool to view vital data and trends.
For further information please contact Karen Rondolo on 020 3621 9111 or email karen.rondolo@cura.systems
Decaura is a Cambridge, UK based digital care solution provider. Decaura takes pride in being an NHS Assured supplier for Digital Social Care Records (DSCR).
Our vision at Decaura is to contribute towards building a society in which everyone would live happier and healthier lives with their loved ones around, so they can share those precious moments together for as long as possible. As a technology provider we strive towards enabling high quality, person-centric home care delivery, and improving service user's health and well-being.
Our solution is designed to ensure that service users receive personalised care tailored to their unique needs, while improving communication, safety, and overall satisfaction. We are committed to delivering a user-friendly, intuitive, and secure platform that simplifies the caregiving process, fosters trust, and enhances the quality of life of the care recipients.
The Dom Portal
The Dom Portal is a comprehensive digital system designed to manage Home Care services, including domiciliary care, live-in care, and supported living care. Its key features include digital care planning, eMAR, CRM, Care Circle, staff onboarding.
The Dom Portal serves as a tailor-made software solution for Home Care providers, offering a wide range of features for efficient business management. By utilizing the Dom Portal, care providers can easily deliver consistently high-quality services to service users.
For further information please contact A G Prashant, Director on +44 782 201 31403 or email: manager@domportal.care,
OneTouch is a single, multi-functional Care Management system which allows care providers to manage every aspect of their operational needs. OneTouch has been built from the very beginning to be a single system, meaning information is shared simply, and without loss or interruption.
OneTouch Health was founded in 2014 with the clear intention of bringing complete digital transformation to care providers. The clear outcome of this is more time, energy and focus spent on delivering improved care to those who need it. OneTouch Health Group is a well-established care technology company. With the addition of the tri.x team, experts in all aspects of social care delivery, we are constantly expanding our offering and evolving our team. OneTouch continues to be developed and configured exclusively by our on-site development team. Similarly, our in-house Customer Support team is staffed by subject-experts recruited from care and nursing, HR and accounting backgrounds. OneTouch Health promotes an inclusive company culture and strong values, all of which we believe are reflected in our people-first approach to the platform we build and our relationship with our partners.
For further information please contact Louis Coyne on +353 87 1674787 or Email: louis@onetouchhealth.net

UK Based Carebeans delivers innovative person-centred software for the Social Care Sector, including care homes, community care, domiciliary care, supported and independent living. We design and build comprehensive care planning and management software along with fully integrated mobile applications. From inception, we have focused on providing robust, secure and reliable solutions that cover the entire care operations of our customers.
In addition to our core care system, we are introducing exciting new in-home monitoring and communications options to help care providers make step changes in the delivery of more targeted care with constrained resources and budgets as part of our goal to support the transformation of social care delivery in the UK.
For further information please contact Carebeans on 01925 386800 or email info@carebeans.co.uk.
Click here for more information on Carebeans

We are Care Control Systems Ltd, a UK-based Care Management system developed by a unique blend of care professionals. Our cloud-based software is designed for use within all standard, niche, and complex care settings and will revolutionise your care business.
Bringing your processes and files into the digital age, our pioneering app-based software is designed to replace traditional paper-based systems. Allowing you to access all your essential information at the touch of a button. From electronic care planning and eMAR to HR management and Compliance, we've built a system that's truly designed for the needs of the industry.
Here at Care Control, we believe that great relationships start with understanding our customers. When starting your digital journey with Care Control our team take the time to get to know you and your needs. Our first-class implementation team customise training plans to suit your care settings needs and any challenges you might be facing.
On top of your bespoke training, you will receive ongoing support from our friendly team who are available on the phone, via email, or via chat. We pride ourselves on delivering successful implementation and first-class ongoing support, so you can be assured that we'll always be on hand to provide the support you need.
We're proud to have a team of over 30 staff (and 2 fur babies), who have a combined 100 years of direct, hands-on care experience. Our software developers are experts in their field and lead the way with their innovation.
For further information please contact Care Control on 01822 738100 or email sales@carecontrolsystems.co.uk
Click here for more information on Care Control

Care Vision is a cloud-based Care Management system designed by care providers for care providers. The many types of tasks and departments that share space under your one roof should also share one integrated system. From prescriptions and therapies to food prep, housekeeping, health & safety, HR, and family visits.
Care Vision can offer customers valuable insights into the care sector, thanks to our long-term experience of running busy care homes ourselves. We are highly familiar with the challenges and requirements of the healthcare sector and quickly realised that writing and updating residents' information manually takes a lot of time and energy. We knew that carers would be able to make better use of their time looking after those in their care instead of completing endless reports by hand.
We therefore designed our intuitive, customisable software to simplify the daily recording, reporting and care plan updating for your organisation, as well as improve security, accuracy, and visibility. Care Vision saves carers precious time and helps them manage all required documentation and data easily and effectively.
For further information please contact Rishi on 020 4525 4602 or email rishi@care-vision.co.uk
Click here for more information on Care Vision
iplanit is the only approved system designed around the Service User and their outcomes, helping providers to evolve beyond "time and task" approaches, to an outcome-focused person-centred approach. With the Person Portal included as standard, people supported can access their plans, outcomes and calendar putting them at the heart of their care and support, and they are able to add "invited guests" including family, friends and their wider circle-of-support promoting an inclusive and collaborative culture.
The unique Outcomes Module functionality linked directly to regulatory and quality standard KPIs allows providers to plan and evidence the impact of their services, not just the inputs. With minimal changes to working practices, iplanit facilitates the planning, delivery and recording of services that centres the person and evidences the difference that staff make to their quality-of-life, beyond a simple record of tasks completed. The Core iplanit system has been developed in partnership with social care providers for over a decade to be intuitive and easy-to-use for all provider roles and Service Users. More recently, we have worked with NHS Digital, PRSB and CQC to incorporate a detailed dataset compatible with statutory reporting requirements and integration programmes. Combined with a range of optional modules, providers are able to build a comprehensive solution tailored to their specialist services.
In addition to the iplanit solution, Aspirico offers a sector-leading approach to implementation and ongoing support, including a dedicated Client Manager, comprehensive training, regular implementation, and usage reviews, 24/7 Service Desk, access to the online iplanit Learning Centre, monthly Best Practice Clinics, regional user forums and regular upgrades - all to ensure effective adoption and to maximise the benefits of iplanit for management, staff, and Service Users.
For further information please contact Iplanit on 20 3693 75000 or email enquiry@aspirico.com
Click here for more information on iplanit by Aspirico

Log my Care is the platform for outstanding care management. It gathers insights to help care providers allocate resources and speeds up day-to-day tasks, so they can focus more on the people they support.
Easy and intuitive, it can be used without extensive training. Designed alongside support workers and service users, it's the platform of choice for over 1,000 UK providers in Learning Disabilities Services, Elderly Care and more.
Log my Care is an NHS Transformational Directorate Assured Supplier and a Quality Partner of the Professional Record Standards Body.
For further information please contact Log My Care on 07897 030734 or email hello@logmycare.co.uk
Click here for more information on Log my Care

Nourish Care is a leading digital care planning provider offering a flexible platform that can be tailored to your care service's needs, whether you're one residential care home or a larger care group. Nourish is trusted by over 2,800 care services in the UK supporting over 80,000 people across a wide range of different care services, including residential, nursing, dementia care, learning disabilities, large care groups and more.
With powerful built-in features such as reporting and analytics, custom interactions and personalised timelines, the easy-to-use mobile app-based system means everyone within the circle of care is continually informed, giving more time for face-to-face, person-centred care.
Nourish also offers a seamless integration with GP Connect, eRedBag, eMAR, Nurse Calls, Pain Management, Vital Observations and more, giving you a unified view of care and helping to improve outcomes for those with support needs.
For further information please contact Nourish on 023 8000 2288 or email getintouch@nourishcare.co.uk
Click here for more information on Nourish Care

The PASS All-in-one digital care management platform offers a proven route to the successful introduction of Digital Social Care Records. It is designed to enhance service user outcomes, and enables care providers to manage, sustain and evidence the highest quality person-centred care.
Pass supports over 1,000 care providers across the entire care sector, including home care, supported living, residential and complex care. Access to a secure, single source of up-to-date, accurate and easy to read care records allows care workers to be better prepared prior to delivering care and to therefore optimise the time they spend with service users. Care managers can rely on PASS to streamline their operations and to generate comprehensive and accessible care data, whilst at the same time improving safety, responsiveness, and quality of care.
PASS continues to evolve, and we regularly introduce new features such as the recently launched PASS Rostering module which delivers care planning and rostering from a single platform.
All of our services are supported by personal onboarding support and our 24/7/365, UK-based technical support team. Whatever your care settings, we will work with you to deliver the impact and outcomes that you expect.
For further information please contact PASS Powered by everylife on 03300 940122 or email hello@everylifetechnologies.com
Click here for more information on PASS by Everylife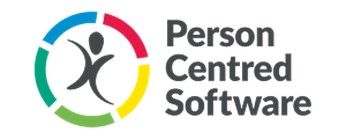 Person Centred Software offers a wide range of products, including the UK's most widely used Digital Care Planning System; used by over 3,500 care providers throughout the UK, this fully mobile, icon-driven, and easy-to-use system allows care staff to record over 50 care notes per resident per day. Something that is not possible on paper or with many other systems.
Person Centred Software's other products also focus on digitalising care. They include ATLAS eMAR, a visitor management system (Digital Reception), a Maintenance and Asset Management tool and a Nursecall Messaging Service.
With Person Centred Software's products, care providers can reduce time spent on paperwork, give staff more time to spend with residents, get support with regulatory compliance and improve the quality of care for residents.
For further information please contact PCS on 01483 357657 or email hello@personcentredsoftware.com
Click here for more information on Person Centred Software

Sekoia is an award-winning, flexible Digital Care Planning and Management system suitable for all service types and sizes. The user-friendly app is used at point of care and support and works on any device (Apple, Android and computers).
Getting started is easy with our Industry Standard templates. Combine best practices with the ability to create completely bespoke documentation for a service and the people being supported.
Sekoia shows all data in a dashboard. Whether you focus on nutrition and weights, behaviours or outcomes, or need to track falls, accidents and incidents. Meaning that you always have the information you need at your fingertips.
Quality Assurance, auditing and compliance are easier to achieve with Sekoia. You can document everything about the people you support. Sekoia's flexibility even allows you to handle other routines. Such as Health & Safety, fire, and fridge checks. All routine maintenance tasks. Resulting in less paper, ink, and storage being used. And more time freed up across your service(s).
Some of the people you support might want to access Sekoia to see some of their care and support plans. There is a simplified version of Sekoia available. Thereby giving service users a way of handling parts of their daily routines independently.
Our tried and tested implementation guarantees that everyone will feel confident using Sekoia. And competent. We offer regular check-ins to make sure everything lives up to your expectations. And that new features are working as intended. All as part of your subscription.
For further information please contact 020 77510 4010 or email contact@sekoia.co.uk
Click here for more information on Sekoia

Birdie is the digital toolkit for homecare businesses, with care management, rostering, financing and analytics tools. With everything on one platform, your business will spend less time on admin, more time delivering outstanding care. Your birdie toolkit is made up of an agency hub, care professional app and our family app.
Forget the burden of paperwork, or the frustrations of clunky software that misplaces crucial information. birdie's all-in-one system creates operational harmony, with connected real-time information, always at your fingertips. It saves time, brings your operation together and works meticulously by the side of your team and the people you care for.
It's easy to learn and intuitive to use. Everything is instantly available at your team's fingertips.
Your business already delivers great care. With birdie by your side, you'll take it to the next level!
For further information please email support@birdie.care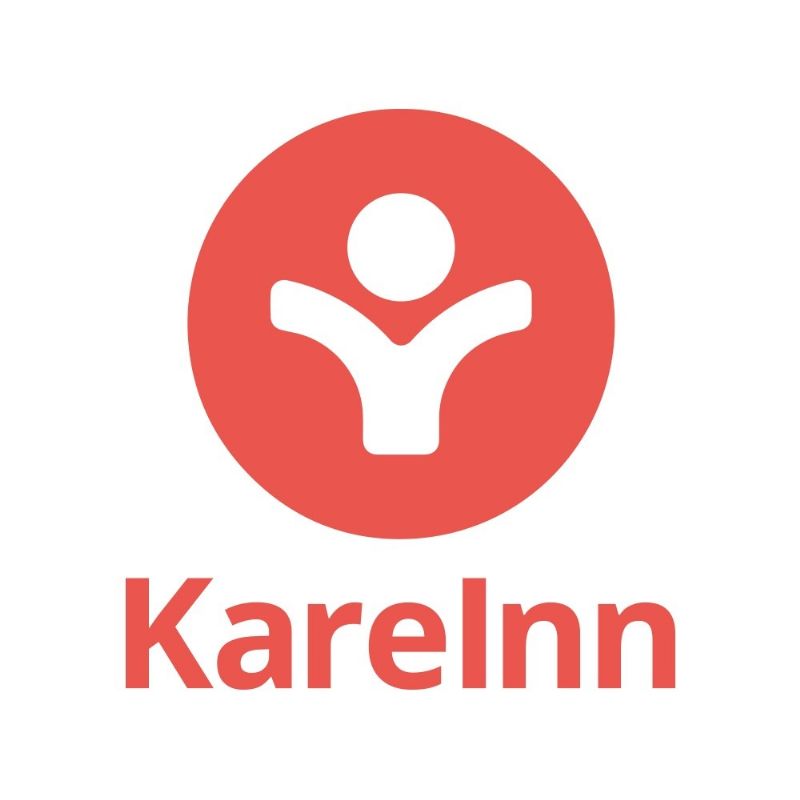 KareInn the Next Generation in Digital Care Planning
Allow KareInn to become the digital backbone of your care operations with a care planning system that drives the highest quality standards in compliance and keeps your residents and staff safe, informed and happy.
Our easy to use mobile, tablet & desktop tools are a smarter, faster and more collaborative option for Care Providers. Loved by some of the most prestigious groups in our sector. Our NHS assured care suite includes pre-admissions, care planning, records of daily living,monitoring, handovers, body mapping, live reporting & more.
Our care suite integrates with electronic medications, nurse call, billing and payments and much more.
Our in-house change management experts will safely guide you on the next step of your digital journey.
For further information please contact 0800 970 5185 or email hello@kareinn.com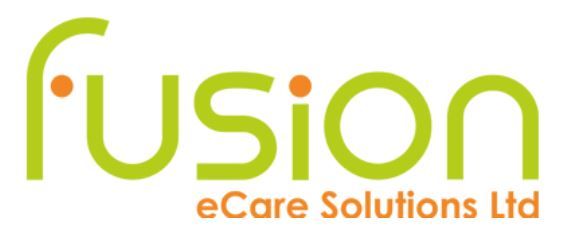 At Fusion eCare Solutions we specialise in creating easy to use care management software specifically tailored for care settings in the UK. With years of experience in the industry, we understand the unique challenges faced by care homes and have designed our software to streamline the management of daily tasks and provide peace of mind to both staff and residents. Our client base consists of large multi home operators for example Avery Healthcare to single site operators throughout the UK and Ireland. Our competitive pricing packages ensure every care setting no matter the size can benefit from going digital.
For further information please contact Dave on 0113 3979 555 or email dave@fusionecs.co.uk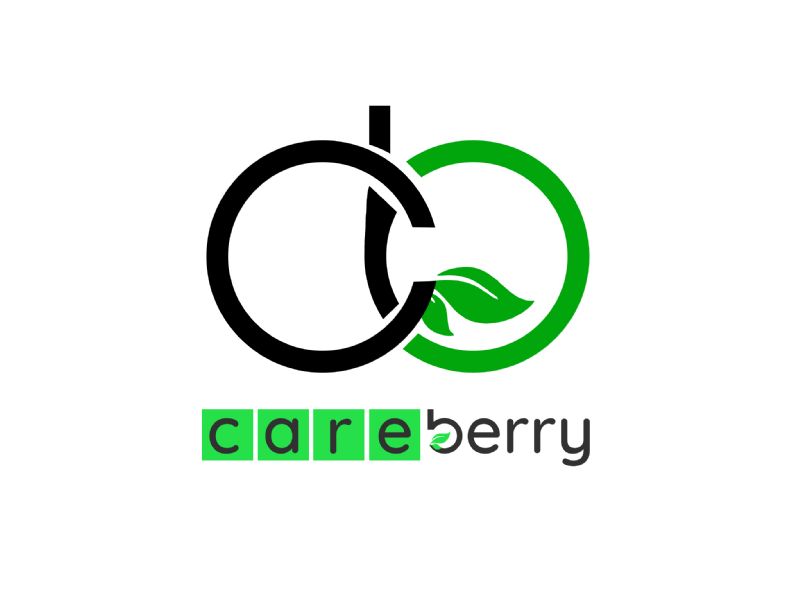 Careberry is a cutting-edge care management platform built by an award-winning care provider, Care & Carers, specifically designed to meet the unique needs and challenges of care providers. With a deep understanding of the care industry, Careberry offers a comprehensive suite of features and benefits that empower care providers to streamline their operations, enhance the quality of care, and improve overall efficiency.
Here's why Careberry stands out as the preferred choice for care providers:
1. Tailored for Care Providers: Careberry was developed by a provider for care providers. We understand the complexities and demands of the care industry, and our platform is designed to address those specific challenges. From small home care agencies to large care organisations, Careberry is adaptable to meet the diverse requirements of care providers.
2. Comprehensive Care Management: Careberry provides a holistic care management solution, offering a range of features to support efficient and effective care delivery. From client and staff management to scheduling and billing, our platform simplifies administrative tasks, allowing care providers to focus on what matters most—delivering exceptional care to their clients.
3. Streamlined Operations: With Careberry, care providers can optimise their operational processes and workflows. The platform offers features such as monitoring care visits, real-time task management, and automated scheduling, ensuring accurate documentation, reducing errors, and maximising productivity. Care providers can save valuable time and resources, enabling them to allocate their efforts where they are needed most.
4. Enhanced Communication and Collaboration: Careberry promotes seamless communication and collaboration among care teams. Through secure messaging, care providers can easily share information, coordinate care plans, and keep all stakeholders informed. This real-time communication fosters efficient decision-making, reduces errors, and improves overall care coordination.
5. Care Team Empowerment: Careberry empowers care staff by providing them with user-friendly tools and resources. The platform offers mobile applications that allow staff to access client information, view schedules, document care activities, and report incidents in real time. This accessibility and ease of use enhance staff engagement, efficiency, and job satisfaction.
6. Personalised Care Plans and Assessments: Careberry enables care providers to create and manage personalised care plans and assessments. From comprehensive initial assessments to ongoing care plan updates, the platform supports person-centred care, ensuring that each client's unique needs and preferences are captured and addressed.
7. Data-Driven Insights and Reporting: Careberry offers robust reporting and analytics capabilities, providing care providers with valuable insights into their operations and outcomes. From financial reports to client outcomes and compliance monitoring, care providers can access real-time data to inform decision-making, identify trends, and drive continuous improvement.
8. Scalable and Customisable: Careberry is a scalable platform that can grow with your organisation. Whether you are a small agency or a large healthcare provider, Careberry can be customised to align with your unique requirements and processes. Our flexible platform adapts to your evolving needs, ensuring a tailored solution that supports your long-term growth and success.
At Careberry, our mission is to empower care providers with innovative technology solutions that enhance care delivery and improve client outcomes. With our comprehensive features, streamlined operations, caregiver empowerment, and data-driven insights, Careberry sets the standard in care management platforms. Join us and experience the transformative power of Careberry in revolutionizing your care provision.
For further information please contact them on 0330 880 1090 or email info@mycareberry.com or click on this link to access their website: (mycareberry.com)

Access Care & Clinical – Product Brief
Access Care and Clinical is your comprehensive digital care management system, enabling homes to plan, record, monitor & evaluate the delivery of care to your residents. Ensuring care services are safe, effective and high quality & providing end-to-end visibility for management.
Access Care & Clinical provides rich functionality to allow you to provide high quality care and ensure your services are fully compliant. Client configurable assessment, risk and care planning templates allow clients to plan for care based on their policies, their location & the specific needs, goals and risks of their residents, ensuring care plans reflect you and your organisation. Our Point of care application allow for mobile care evidencing at the point of care, meaning staff are notified of scheduled care and can evidence care provided (as well as review profile and care plans) in an intuitive way at the resident's side. Full integration with Access Medication Management means you can build a single care record with all medication information seamlessly passing into your resident's profiles. Finally, management reporting, proactive alerts & actions ensure that missed evidencing & potential risks are flagged for action quickly, dramatically improving the quality-of-care provision.
For further information please contact either Lloyd Evans or Kristaps Bumburs on: 01509 975195 or email:-Lloyd.Evans@theaccessgroup.com
Qwikify is a new DSCR platform. It is based on a digital care planning system we developed for a care home provider which has been in use for several years. Our main difference is that while existing solutions have done a good job of addressing the "point of care" recording of notes and observations, Qwikify automates the process of creating and maintaining the care plans and assessments themselves to save time and improve quality, personalisation and compliance.
For further information please contact Khaled Gamiet on 0800 6893596 or Email: khaled@qwikify.com