26/02/2021 How apetito continues to support care homes during COVID-19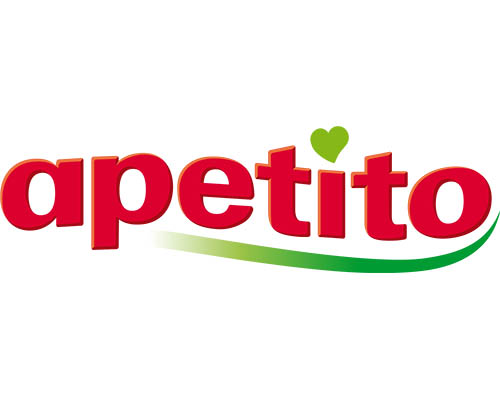 Say a warm welcome to the Lincolnshire Care Association's newest commercial partner, apetito!
During COVID-19, apetito continued to support care homes by tailoring their services to each provider's changing needs, helping to alleviate the pressures of the pandemic. Their support means care homes in Lincolnshire have been able to keep catering operations running smoothly and effectively, giving their teams more time to focus on caring.
Read on to hear from Dean Miller, apetito Key Account Manager, about how apetito can support your organisation moving forward.
How apetito makes catering easy for care homes
apetito understands how managing costs alongside care can be challenging, so we offer clear visibility of catering costs from the beginning. Through the creation of a tailored menu plan, and by evaluating labour models and food waste, we can help care homes reduce catering costs without compromising quality. apetito's efficient catering service removes the need for a large commercial kitchen or a large catering team while ensuring quality and consistency.
Through an extensive range crafted by a team of dedicated chefs and an in-house dietitian, apetito guarantees to provide safe, nourishing, and consistent meals suitable for every dietary requirement. For added peace of mind, every dish is developed to meet both the CQC and NACC nutritional guidelines. This includes our award-winning texture modified range, which allows every resident to enjoy safe, nutritious IDDSI compliant meals, providing care homes with reassurance that residents living with dysphagia receive nourishing meals safely.
Training and Support
However, our services go beyond delivering quality meals. At apetito, we pride ourselves on the enhanced dining experience offered for residents. We offer a dining environment review and work with homes to create personalised menus and restaurant design. We are also a firm believer that every resident deserves to be well nourished and dine with dignity, and so offer a range of free training sessions to catering teams. These include areas such as plate presentation, IDDSI training and advice for staff supporting those with more complex needs.
apetito is still able to provide on-site training and launch support where required during COVID-19, providing both parties are satisfied that a strict criterion is met to guarantee the safety of all staff and residents.
Coming on board
Everyone has had to adapt to new ways of working during the pandemic, and for apetito, it is enormously important that customers can trust us to keep their residents and staff safe. As a result, our new ways of working allow them to transition new customers over safely and effectively to the service within a matter of days using a wide range of remote resources.
To enable our team to still visit care homes, we've launched 'The apetiser' - an innovative mobile presentation suite which has been specially developed and fitted out to offer care homes the opportunity to enjoy socially distanced presentations and food tastings. With the Apetiser, we can visit care homes who would like to discuss their catering requirements and experience for themselves the great dining experience that apetito can help them deliver to their residents, all in a socially distanced environment.
For new customers, apetito works closely with homes to offer pre-launch information days, tastings and even providing catering teams with all the necessary training to launch apetito meals into care homes remotely. This is facilitated by a dedicated account manager, who would deliver all the required equipment to the home and then train a small group of staff, via video call, to become apetito champions, who will then train the wider team.
The safety of staff and residents takes precedence for us, and our procedures have been put in place to mitigate unnecessary risk from COVID-19. Through a dedicated support team, we can offer care homes fast and safe mobilisation and a bespoke service tailored to provider's individual challenges.
For more information on how apetito can support your care home, contact Dean on 07540 127389 or email dean.miller@apetito.co.uk. You can also visit the apetito website.